10th Annual Golf Tournament: Monday, July 17, 2023
Save the date for Cushing's 10th Annual Golf Tournament to be held once again at the beautiful Ridge Club in Sandwich, Mass. Stay tuned for complete details in the new year! For more information, including sponsorship opportunities, please call the advancement office at 978-827-7400.

Getting involved with the Golf Tournament is a great way to give back to Cushing Academy!
Ninth Annual Golf Tournament Celebrates Cushing, Hockey, and Community!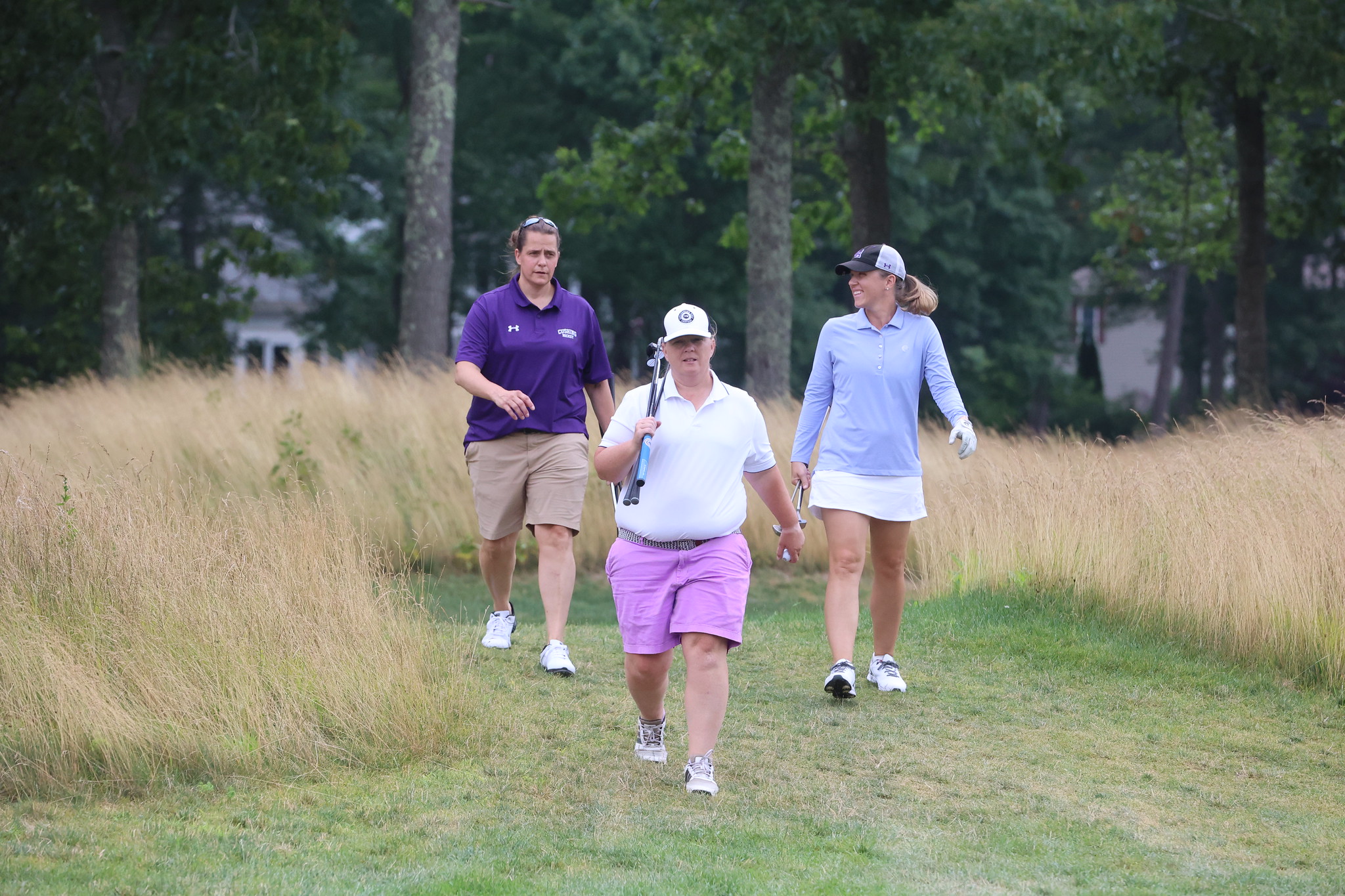 Cushing alumni, parents, and friends gathered together on July 18 on Cape Cod to continue the beloved tradition of Cushing Academy's Annual Hockey Golf Tournament. More than 120 people were in attendance at the beautiful Ridge Club in Sandwich, Massachusetts. The annual tournament has raised more than $500,000 for Cushing's Annual Fund and athletics programs since 2012.
While storm clouds occasionally threatened the fun, the weather rallied to provide a delightful day on the fairways. The event also included a reception with live entertainment provided by popular Cape musician and former faculty member, Jamie Wyeth. A raffle featured signed hockey memorabilia, Red Sox and Patriots tickets and a stunning, handcrafted quilt.
Flickr album: Cushing Golf Tournament - July 18, 2022
|
Height: auto
|
Theme: Default | Skin: Default Skin
We're incredibly grateful for the generosity of our sponsors, donors and participants for their ongoing support of the Academy and its students. Please see the image gallery above for some familiar faces from the day.
---
2022 Sponsors + Participants

PLATINUM SPONSORS
George Sullivan P'11 and family
GOLD SPONSORS
Shift Group/J.R. Butler '04
Timberline Construction
SILVER SPONSORS
Brock
CSL Consulting
Dimella Shaffer
M&M Transport/ Mark Warsofsky P'07, P'09
BRONZE SPONSORS
Epstein, Becker & Green LLC
On-Site Medical Services
Schwartz Hannum
TEAM SPONSOR
Molly O'Neill '13
OTHER SPONSORS
RSM
HOLE SPONSORS
Alltown Market
Ashburnham Wine & Spirits
Automatic Laundry
BCG Connect
Christian Party Rental
D'Arrigo Foods/Sam D'Arrigo '04
Golden Cannoli/Val Bono-Bunker '94
The Irving Family P'22
Kevin Jacobs '90
The Ladas Family - Metrolube/ P'25
The Lucey Family/P'26
Mahoney's Garden Center, P'21
Mylec/ Anthony Laperriere '12
Osterman Propane
The Parriera Family/P'24
Powersource
Robert Half Executive Search
The Samson Family/P'16, P'19
Superior Oil
The Tavern on Central/Blueprint
Brian Teixiera '99
Village Pizza
PARTICIPANTS INCLUDED

William Aube P'24
Joe Bennett '23
Randy Bertin P'21, P'22, P'24, P'25
Tom Bivona '86
Val Bono-Bunker '97
Jane Bourette P'09
Nate Bourette '09
J.R. Butler '04
Sarah Catlin
Kelley Cavicchi '12
Donny Connors
Lance Conrad
Jack Costanzo P'23
Bryan and Christine Davis P'23
Rich Devin P'24
Owen Donovan '22
Dan Fontas '98, P'26
Tim Forte '10
Susan Gierej P'17
Lisa Guertin P'11
Tim Hale P'24, P'25
Don Harmon P'21, P'22
Tyler Hart P'24
Doug Hartshorn '15
Trevor Kacz '15
Jeff Kaplan '86
Kurt Kublbeck P'16
Anthony Laperriere '12
Joe Marzilli
Paul Pearl
Mike Penna '22
Greg Pollard
Tom Poti '96
Mike Powers '14
Miguel Ruiz '83
Brendan Samson '19
Evan Samson '16
Conor Sheary '10
Matt Siegel '82
Brian Troy '10
Mark Warsofsky P'07, P'09
Todd Wetzel '14
Jennifer Willis
Jamie Wyeth
Buddy Yandle P'02, P'05, GP'26