Cushing welcomes students from all over the world, with approximately 30% of our students hailing from over 30 different countries.
International Student Support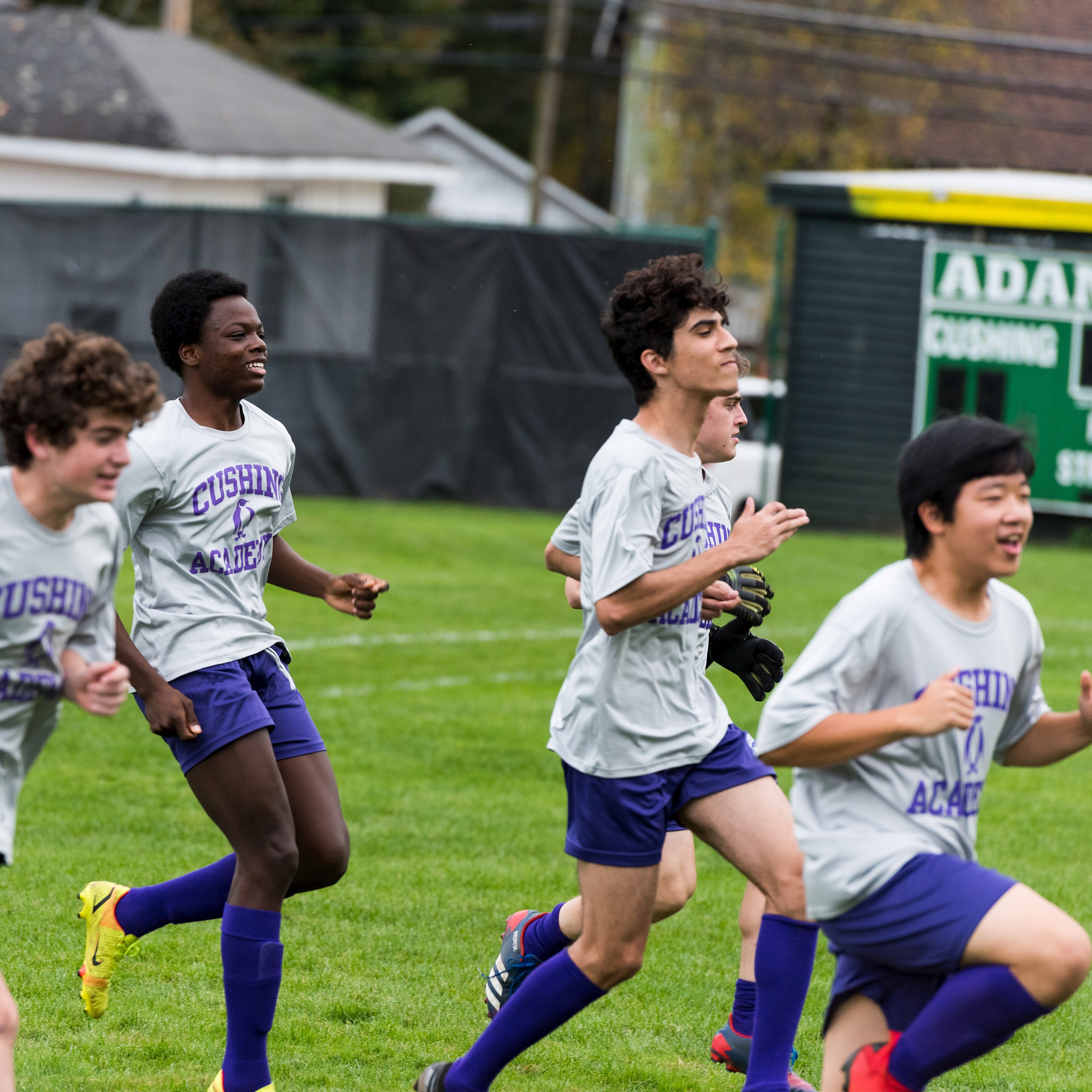 At Cushing, we take great care to welcome, guide, and support our international students so that they adjust to a new home and new culture.
Services to support international students include:
Transport from the airport to Cushing for international students traveling without a parent
International orientation and an international advisor
Assistance with travel and visa arrangements
Guidance with college applications
Entry into the U.S.
The U.S. Department of Homeland Security approves Cushing to provide an I-20 to newly enrolled students to enable them to apply for an F-1 (or student) visa. This visa is a requirement for students with a foreign passport to enroll in a school in the U.S.
More information is available on the U.S. State Department website.
International Student Orientation
International students new to Cushing participate in a three-day orientation upon arrival to ease their transition into their new cultural and academic environment. As part of your orientation, students tour Boston and visit local stores to purchase supplies to make your dormitory feel like home.
Placement Testing
International students take a series of listening, speaking, reading, and writing tests during their orientation. These aim to determine their English language proficiency.
English as a Second Language (ESL)
Cushing's English as a Second Language (ESL) program helps improve international students' fluency in the English language. Students take Advanced Intermediate and Advanced ESL classes depending on their placement test results.
Students from Mainland China
Cushing Academy has partnered with Vericant to facilitate the interview process for students from Mainland China. Vericant conducts video interviews with our applicants who live in and attend school in Mainland China. They then post the video interviews to our Admissions team. A group of students will be invited to interview with a member of the Cushing Admissions Team team after we have reviewed the interview videos.
Cushing Academy requires all applicants from Mainland China to interview with Vericant before we schedule an interview with an Admissions Officer.
The deadline for your Vericant application is December 1
Applicants may wait up to three weeks after their Vericant interview before hearing from Cushing Academy
If you have already studied at a school in the U.S., you are not required to interview with Vericant.
Any questions?
Our Admissions Team is ready to help with your questions and provide any assistance during your application process. Get in touch: [email protected], 978-827-7300, or live online chat.
Cushing will always be there to welcome you home. I grew as a student at Cushing with the help of my teachers. I explored new fields and gained the confidence to strive toward my dreams. Cushing changed me for the better.
Cushing Alumni
I owe almost everything I cherish to Cushing, and my experience is not out of the ordinary—Cushing changes lives for the better.
Cushing Alumni
My experience at Cushing prepared me for my life ahead. Some of the values that my advisor, teachers, coaches, and dorm parents taught me were hard work, community, independence, and compassion.
Cushing Alumni
This place is the reason I am the person I am today. Cushing taught me to go after what I want socially, academically, and career-wise.
Cushing Alumni