Our Director of Summer Programs, Bob Macioci, would love to connect with you! If you have any questions about Summer Session, send him an email at [email protected]
Frequently Asked Questions
How do I complete the Summer Session enrollment forms?
Click here for a video tutorial on completing the Summer Session enrollment forms.
When will my child arrive to Cushing? When will my child depart from Cushing?
Arrival and departure dates are as follows:
July 2, 2023 - Arrival Date (both sessions)
July 22, 2023 - Departure Date for 3-week session
August 4, 2023 - Departure Date for 5-week session
More detailed travel information is included in the Summer Community Handbook, as well as in the Summer Session Information folder, both available on the Resource Board on the parent portal.
My child is an international student. What is the appropriate visa for travel to the United States for Cushing Summer Session?
Most students, with the exception of those taking a class for credit in the Excel program*, obtain a B1/B2 visa for travel to the United States for participation in Cushing Summer Session.
*International students enrolled in a class for credit in the Excel program will need to enter the country on an F1 student visa. We will send you an I-20 form to obtain the F1 visa. Use the form to obtain your F-I Student Visa from the U.S. Consulate. We recommend that you make an appointment with the Consulate as soon as possible after receiving your I-20 form.
What medical immunizations does Cushing require?
As required by the State of Massachusetts, every student must submit a Physician's Certificate that documents the date that the child has been successfully immunized against Diphtheria, Pertussis (Whooping Cough), Tetanus, Measles, Poliomyelitis, German Measles (Rubella) and Mumps.
Who will accompany the 11, 12, and 13 year old students on field trips and other off-campus events?
Younger students are carefully monitored in small groups by faculty chaperones who are in direct contact with them at all times. Younger students may not be chaperoned or supervised by an older student. Due to safety concerns, no exceptions are made.
My child plans to bring a laptop computer to Cushing. How should we configure the computer?
If your child wishes to connect to the Cushing Network and the Internet, you must have a device that supports wireless connectivity. More information is also available by reading Technology at Cushing Academy in the Community Handbook, available on the Resource Board on the parent portal.
What should my child bring for International Evening?
International Evening is an exciting campus celebration of diverse cultures. Be sure to bring favorite recipes of traditional food from your country, traditional clothing, as well as photographs, posters, magazines, books, cassettes/compact discs, videos and other cultural artifacts that show what life is like in your country or state.
Important Contacts
For general questions regarding any aspect of Summer Session, please contact us at [email protected] or by phone at 978 827-7700.

For arrival and departure questions, please contact our Summer Travel Coordinator, Lori Nix, at [email protected]
For visa questions, please contact our Summer Visa Coordinator, Gina Martin, at [email protected]
For questions regarding the Health Forms, prescription medications, or any other health-related matters, please contact our Health Services at [email protected]
For questions regarding Smart Tuition payments or the Student Bank, please contact Mary Champa at [email protected]
Dormitory Rooms
Students share double or triple rooms, and live in close proximity to faculty apartments. Rooms are furnished with a bed, bureau, desk and chair for each student. A blanket, pillow, desk lamp, fan and wastebasket are available. Sheets, pillowcase and towels are also provided. The use of electrical cooking appliances, candles and incense is prohibited by fire and insurance regulations. Students are not allowed to possess air conditioners, televisions, microwaves or refrigerators.
What to Pack
During the Summer Session, students and faculty dress informally, but neatly and appropriately for an educational setting. Students should bring sufficient clothing for the five weeks and extra equipment for swimming, athletic activities, and inclement weather. Students will need an appropriate dress for two formal occasions: "Under the Stars" (Summer Formal) and Graduation.

Summer temperatures normally average 75°- 80° F (24°- 27° C), with cooler nights than days. All clothing items and personal belongings should be labeled with the student's name.

Pants, shorts, skirts, or jeans must be in good repair, hemmed, and of appropriate size and length. Leggings or tights worn as pants and tops that expose midriffs, have low necklines, and/or are extremely revealing are not permitted during the academic day. Footwear must be worn in all school buildings. Athletic wear, hats, hoods, and bandannas are not permitted in the Dining Hall or in any academic building. Hairstyle is generally a matter of personal taste; however, students are expected to be clean-shaven. In addition, students are expected to abide by both the letter and the spirit of the dress code. Please note that the faculty and administration are empowered to make final decisions regarding the appropriateness of dress. If students are asked to change, they are expected to comply immediately.

PACKING CHECKLIST
Laptop, tablet, and calculator
Traditional dress from home country for International Evening
Casual shoes or sandals
Girls - at least two dress outfits (Summer Formal & Graduation)
Dress shoes
Boys - dress slacks, shirt, tie, and sports jacket or suit
Athletic shoes
1-2 pairs of pants or jeans
Pajamas
Two - four pairs of shorts
Bathrobe
Lightweight jacket
Clothes hangers
Sweaters
Alarm clock
Raincoat or parka
Watch
Bathing suit
Tennis racquet (required for tennis elective)
Underclothing, approximately 7 sets
Camera (digital or Smartphone)
Lightweight socks, approximately 7 pairs
Chargers for electronic devices
Lockbox with key or combination for valuables
Weekend Day Trips & Overnights
Weekend day trips & overnights are not allowed until three full weeks of classes have taken place. After this date, permission for weekend off-campus visits, including day trips & overnights, must be submitted by parents via email to the Student Life Office at Summer Session email no later than 24 hours before the planned visit. Parents must receive an acknowledgment from the Student Life Office as confirmation that the visit has been approved.
Academic Credit
Cushing offers one unit of secondary school academic credit for the successful completion of the full program of study in Excel Program credit-bearing courses.

To transfer earned credit to another school, please make prior arrangements with that institution and Cushing Academy Summer Session. Accepting earned credit from Cushing Summer Session is the sole discretion of the awarding institution. If your goal is to transfer earned credit to another school, it is important to make these arrangements prior to registering for a credit-bearing class.
Grades & Comments
Students and families will have access to grade reports and instructor comments at the end of Summer Session. These grades and comments will be available on the parent portal, My Cushing Summer. Upon request, Cushing provides other institutions with course descriptions, teacher comments, and a transcript of a student's grades.
Dress
During the Summer Session, students and faculty dress informally, but neatly. Students should bring appropriate clothes and extra equipment for swimming and other athletic activities, as well as for inclement weather. Summer temperatures normally average 75–85°F (24–29°C), with cooler nights than days.
Attendance Policy
Students must attend the entire program in order to receive credit or a certificate of completion in their specific program.
Daily attendance at all classes, including afternoon electives, is required and is closely monitored by the Student Life Office and the Director of the Summer Session.
While in class, students are expected to conduct themselves courteously and appropriately.
On-Campus ATM
Students may use their own ATM debit or credit card to get cash from the secure terminal in the Student Center.
We recommend that students not bring large amounts of cash to campus.
Day Student Policy
Day students are welcome additions to the Summer Session community. Students driving themselves to and from campus should use the lower parking lot by the tennis courts; those being picked up and dropped off should use the bus stop in front of Alumni Hall. Day students are welcome on campus from breakfast up to evening check-in and are eligible for all school services, events, and trips. NOTE: Once a day student arrives on campus, he or she may not drive his/her car until after his/her last obligation.
Campus Store
The Campus Store, located in the Student Center, carries school supplies, personal items, some athletic equipment and footwear, clothing, Cushing memorabilia, and a small supply of other necessities.
Student Bank
A student bank is available in the Business Office.
To deposit money into your child's Student Bank account before Registration, please see the Student Bank link on the Resource Board located on the parent portal.

You can also make a deposit by check. Please put your child's name and "Student Bank" in the memo line and mail to:
Cushing Academy Summer Session
c/o Business Office
39 School Street
Ashburnham, MA 01430
For assistance in the process, or to inquire about other forms of payment to make a deposit, please contact our Business Office: 978 827-7022
On-Campus Laundry
Washing machines and dryers are available in all dorms free of charge. There is also an optional, fee-based laundry service available. See the Laundry Service link on the Resource Board located on the parent portal.
School Rules & Regulations
Cushing provides a supportive environment in which students may grow, knowing that they are safe and secure. To maintain this environment, we have several important rules.
Major Rules and Regulations
Enrolled students and families are required to read the Student Handbook available on the Resource Board on the parent portal. The Handbook explains the Summer Session's rules and policies in detail and outlines the disciplinary process.

All enrolled students and families are expected to read this document before Registration Day.

Based on individual and community safety concerns, the following infractions, either on campus or during a school-sponsored off-campus trip may lead to suspension or dismissal:
Purchasing, possessing, or consuming illegal drugs, alcohol, tobacco, or other controlled substances, or occupying an area that shows evidence of the recent use of prohibited substances.
Hazing or harassment
Stealing, vandalism, and destruction of school property
Lying, cheating, or dishonest behavior of any kind
Burning incense or candles in dormitory rooms, engaging in activities that result in a fire hazard in any area of a building, or misusing fire alarm equipment or fire extinguishers
Maintaining an automobile closer to the Academy than home, or occupying a vehicle either standing or moving.
Hitchhiking, leaving campus with unauthorized people, or leaving campus in any vehicle, including a taxicab, without permission.
Leaving the dormitories after check-in and before 6:30 am.
Receiving a guest of the opposite gender in dormitory rooms, or entering a dormitory of students of the opposite gender.
Acting discourteously to any member of the community, or using abusive language or physical antagonism.
The Academy reserves the right to hold any student responsible for actions that would be injurious to the reputation of Cushing Academy.
Computer Network
In your dormitory room you will be able to access our wireless computer network. We strongly urge you to bring your own computer so that you can utilize the superb technological capabilities available on campus. The system is turned off between 11:15 pm and 5:00 am every day.
Study Hall
From 8:00 pm – 10:00 pm, Sunday through Thursday, students are in Study Hall in the dorms. This is the time for completing homework assignments, reviewing class material, and looking ahead to the next day's lessons. Students are in their own rooms for Study Hall and are closely supervised by the dorm faculty on duty.
Students in the Express and Create programs will work with their teachers in the art studio three nights per week during Study Hall.
Health Services
The Cushing Health Services office is located in Schottland House at the north end of campus. The office is staffed by registered nurses and a physician's service is available at all times. For health-related questions, the Coordinator of Health Services can be reached at (978) 827-7111. Cushing uses the well-equipped Heywood Hospital in Gardner, MA, for non-routine needs.
State health regulations mandate that all parents complete the school's medical forms and provide complete immunization records prior to enrollment. Copies of all immunization records must be submitted in English.
Health Services must be informed of any prescription drugs a student takes and any other ongoing medical needs a student may have. Medication is kept in, and dispensed from, the Health Services office.
Students who wear glasses should bring an extra pair and a copy of their prescription. One pair should be shatterproof for athletic purposes.
Parents are responsible for all medical charges incurred by a student that is not covered by insurance, including transportation fees to and from the doctor's office or the hospital.

For more detailed information regarding Health Services at Cushing, please see the Health Services Guide available on this Resource Board.
Cushing Post Office
Students may receive letters and packages while in residence at Cushing Summer Session.
All mail and packages should be addressed to: Student's Name, Cushing Academy, 39 School Street, P.O. Box 8000, Ashburnham, MA 01430-8000, USA.
---
Questions? Connect With Our Director
Our Director of Summer Programs, Bob Macioci, would love to connect with you! Send him an email at [email protected] or call (978) 827-7700.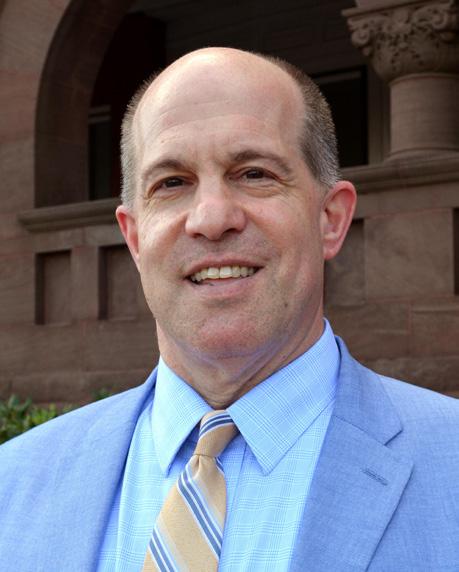 Bob Macioci
Director of Summer Programs
Cushing Academy Summer Session
39 School Street
Ashburnham, MA 01430
Phone: (978) 827-7700
Fax: (978) 827-7087
[email protected]